Champagne (and Moscato) for 13 new Masters of Wine
A year ago, I received the phone call saying: 'you've passed your Research Paper and I'm delighted to welcome you to the Institute of Masters of Wine' or something like that. It was lost in a blur of wet eyes, fist pumping and hysterical laughing.
Today, 13 new Masters of Wine in eight different countries received that same phone call. Some I have suffered alongside – Matt Deller MW, a Kiwi now based in California, was my tasting buddy the year I passed the tasting. He has welcomed two sons to the world in the time that he has been studying and moved hemispheres so I can only imagine the relief he – and his wife Amanda – must be feeling to have the bastard knocked off.
Then there's Fongyee Walker MW (pictured).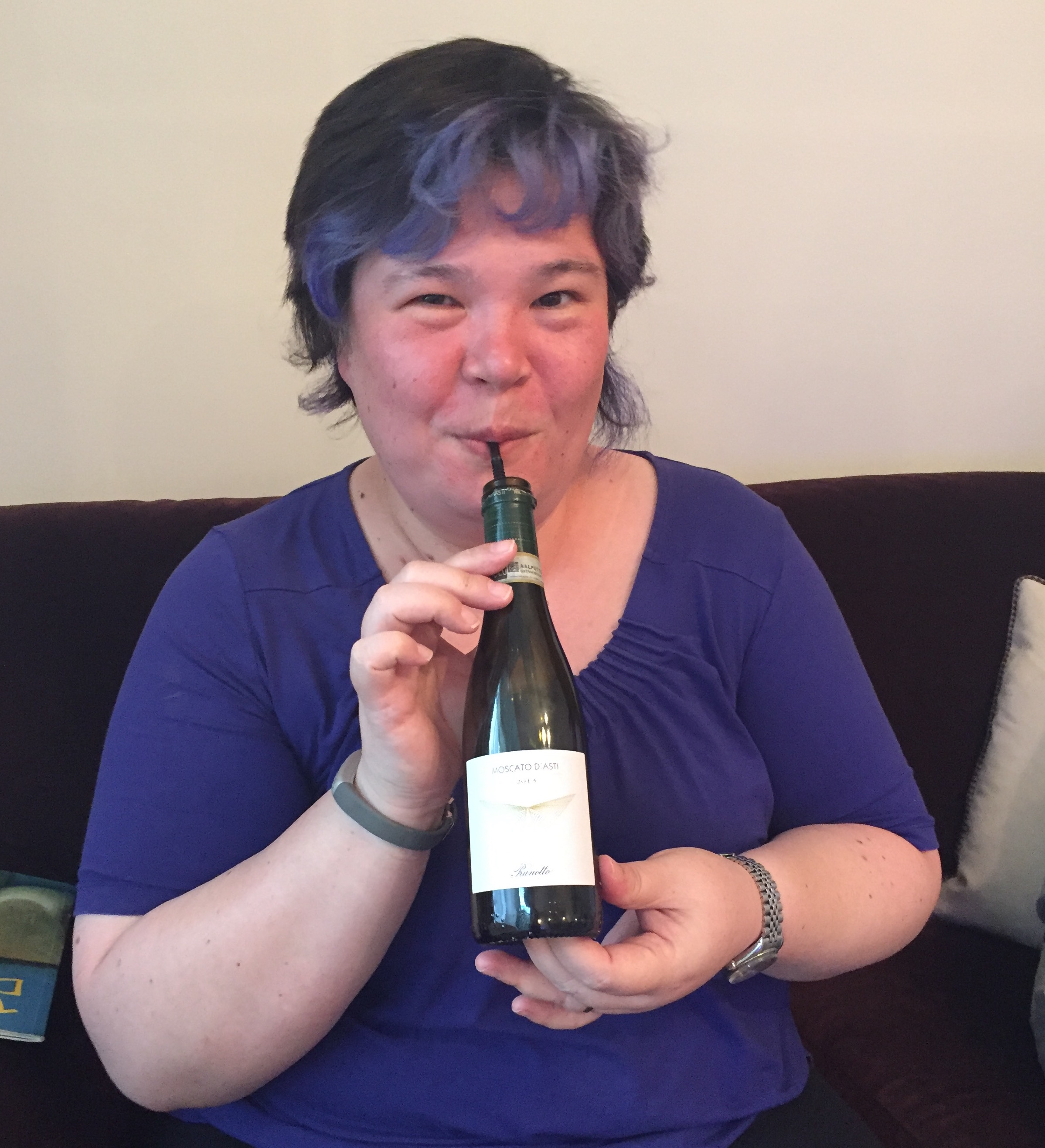 I first met her in 2012 in Hawke's Bay. We judged at the local wine competition and I interviewed her for Wine Searcher. She was the funniest, most open interviewee I've ever had. We've been friends ever since. She visited me just a few weeks in my new home in Darlington with her husband Edward Ragg (who's also studying the MW now and originally hails from north-east England). Arriving several hours late after a monster traffic jam, we opened both a bottle of Bollinger – and a half bottle of Moscato. Long ago I promised her we'd drink Moscato with umbrellas in the glass but could I find umbrellas anywhere? Funny that a 1970s cocktail accoutrement isn't popular in 2016. So I gave her a straw instead. We are all class. The Moscato (Prunotto if you geeks were wondering) was yummy. When she left, my parting words to her were: 'See you in November'. And I will – at her graduation. I'll search for some cocktail umbrellas in the meantime.
Another new Master of Wine I was to suffer alongside in years one and two were Iain Munson MW. A northern lad, he now works in the south of France as a winemaker. I remember sitting in Bordeaux in the second year competing in the 'fun quiz' on the last day of the seminar and going head-to-head with him in the final round. He whizzed through the exams and it's good to see him finally reach the end of the course.
For those I haven't yet met along the way, congratulations. You will be inundated with phone calls, emails and social media messages in the coming days. It's a wonderful wonderful feeling and I hope you celebrate with Champagne – or Moscato.
The 13 Masters of Wine are:
Richard Ballantyne (UK); Bree Boskov (Australia); Barbara Boyle (Ireland); Matt Deller MW (USA); Matthew Forster (UK); Sonal Holland (India); Jeremy Lithgow (UK); Mary Margaret McCamic (USA); Iain Munson (France); Mick O'Connell (Ireland); Mark Pygott (Taiwan); Ana-Emilia Sapungiu (UK); Fongyee Walker (China).
There are now 353 Masters of Wine in 28 countries.