Don't Stuff It Up, NZ Wine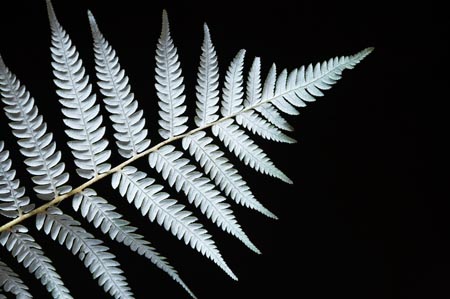 New Zealand may be a country of dairy farmers but Kiwi wine exports now earn more than butter. And kiwifruit. But it was dairy products that were front of mind for the country's wine trade association when it penned its latest Annual Report.
Despite announcing record sales every year since the turn of the century, New Zealand Winegrowers, the wine trade's national body, advised caution, emphasising the importance of safeguarding the country's international image in its 2014 Annual Report.
"Quality and integrity should never be in question," said NZ Winegrowers' chair Steve Green in the Report. "Customers need to be able to rely on the New Zealand name. To break that trust is to undermine the basis of our reputation and our national brand. Now that news and opinions about products can gain the attention of millions in seconds, there is no margin of error. Everything has to be done right every time." In other words, don't stuff it up, guys.
The message was no doubt influenced by the botulism scare affecting the country's milk products in mid 2013: the New Zealand dairy giant, Fonterra, revealed that products including infant formula were potentially contaminated with Clostridium botulinum, a bacterium linked to botulism, which can be fatal. The country's reputation as clean and green took a beating.
The Report also revealed an underlying fear of another wine glut, which first occurred following the record 2008 harvest. Bulk NZ Sauvignon Blanc selling for GBP4.99 in Tesco was not a good look for a small country thousands of miles away from all of its major markets, with high running costs, and a strong currency. There is a constant fear that history will repeat itself, particularly with vineyard planting starting anew.
Nevertheless, New Zealand wine producers are still able to command a premium in many overseas markets – figures from market analysts Nielsen consistently show New Zealand wines achieve higher prices than most other wine producing countries in the UK, Australian and US markets. National wine bodies in Spain, Germany, Chile, and, well almost any other wine producing country in the world, can only look on in envy.
However, just because a wine is made in New Zealand does not mean it deserves to command a premium price. While the general quality in New Zealand is as good as, if not better, than many other wine producers countries, I look at prices being asked for many average, nothing-to-write-home-about New Zealand wines and wonder who on earth would pay that much and be satisfied with the contents of the bottle, when they could have the same quality for less money from Chile, Spain or Argentina, for example. I often find myself faced with a decent enough but unexciting white that has little sense of place: influenced more by the winemaking techniques – cool fermentation and yeast selection – than of its place at the end of the earth.
If a New Zealand wine doesn't have a sense of place nor a compelling reason for a consumer to pay a premium, that wine is going to be sticky. In the Annual Report, Green stresses that the future success of New Zealand wine lies in telling "an interesting story, and the status of purchasing something unique and innovative." While many Kiwi producers succeed in this regard, many others fail. Producers should always be looking outside of their winery walls and beyond the Tasman Sea, asking themselves what makes them and their wines unique because competition is fierce and a 'She'll be right' attitude doesn't cut it in London or New York. Not at those prices.