Overcoming the Final Barrier of the MW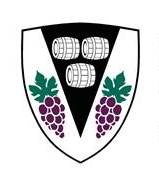 Master of Wine students found out their fate earlier this month with the annual exam results being announced.
The Institute welcomed six new Masters of Wine. For those who passed their theory and practical examinations, a new hurdle awaits them: the Research Paper.
The dissertation is no more. Introduced as a third part of the process, after much disgruntlement in recent years, it has now been replaced with a less restrictive Research Paper, allowing students to pick from a wider range of topics including art, philosophy and history of wine.
Having passed both papers in 2012, I mistakenly thought that the glory of MW-dom was within my grasp. It turned out that this would be the hurdle that tripped me up.
After three incredibly frustrating attempts to get a dissertation topic approved, the 'final year' of my Masters of Wine journey is now in its third year. There have been times that I have considered throwing in the towel, and I am certainly not the only one to have experienced disillusionment – see Richard Hemming's blog on Jancis Robinson's website for a full frontal account of his experience. But at the first time of trying my Research Paper has been approved and I'm more interested in, and excited about, the topic I have chosen than any of the other dissertation titles, thanks to the broader range of areas we're now allowed to tackle.
The Research Paper process has been more transparent than the dissertation ever was, with webinars and one-on-one meetings with advisors, which will hopefully break down the wall between the students and the examiner. Mentors are also on hand to offer support. However, it's not been without its hiccups with communication problems in the early days, which will hopefully be resolved going forward. In my mind, there's still a little uncertainty over the Research Paper, as those of us submitting the new third part of the exam in 2015 will be guinea pigs – it's difficult to know what will be deemed a pass or a fail.
Hopefully in 12 months' time, there will be a pass in my future or that towel may be close to getting thrown.