Wine is Not Made in the Vineyard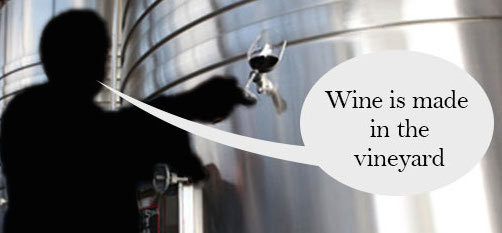 Tell us your unique story instead of the phrases every other producer uses, says Wine-Searcher editor Rebecca Gibb.
This semester, the compulsory paper for all oenology students is "Winemaking Patter". In order to graduate, all students must learn phrases that they will regale to winery visitors in the future.
The syllabus will cover phrases such as "overdelivering on quality" or "an obsessive commitment to quality", "hang time" and the current must-have expression: "Wine is made in the vineyard."
Of course, the latter phrase should not be taken literally. Have you not learned anything in the last three years of study? We all need that reverse osmosis machine in a bad vintage – sorry, a "winemaker's vintage."
Admittedly this module in a winemaking degree is fictitious but one too many utterances of "wine is made in the vineyard" from the owner of a Bordeaux classified growth inspired this column.
Read the article in full on Wine Searcher.